San Benito County has two major federal tax incentives for new businesses and projects.
Opportunity Zones
An Opportunity Zone (OZ) allows investors to defer and reduce an existing capital gains tax obligation if it is invested in a project in an OZ.
San Benito County's designated OZ is situated in Census Tract #2, which encompasses San Juan Bautista and covers 66 square miles.
A great resource for learning about Opportunity Zones is through California Go-Biz.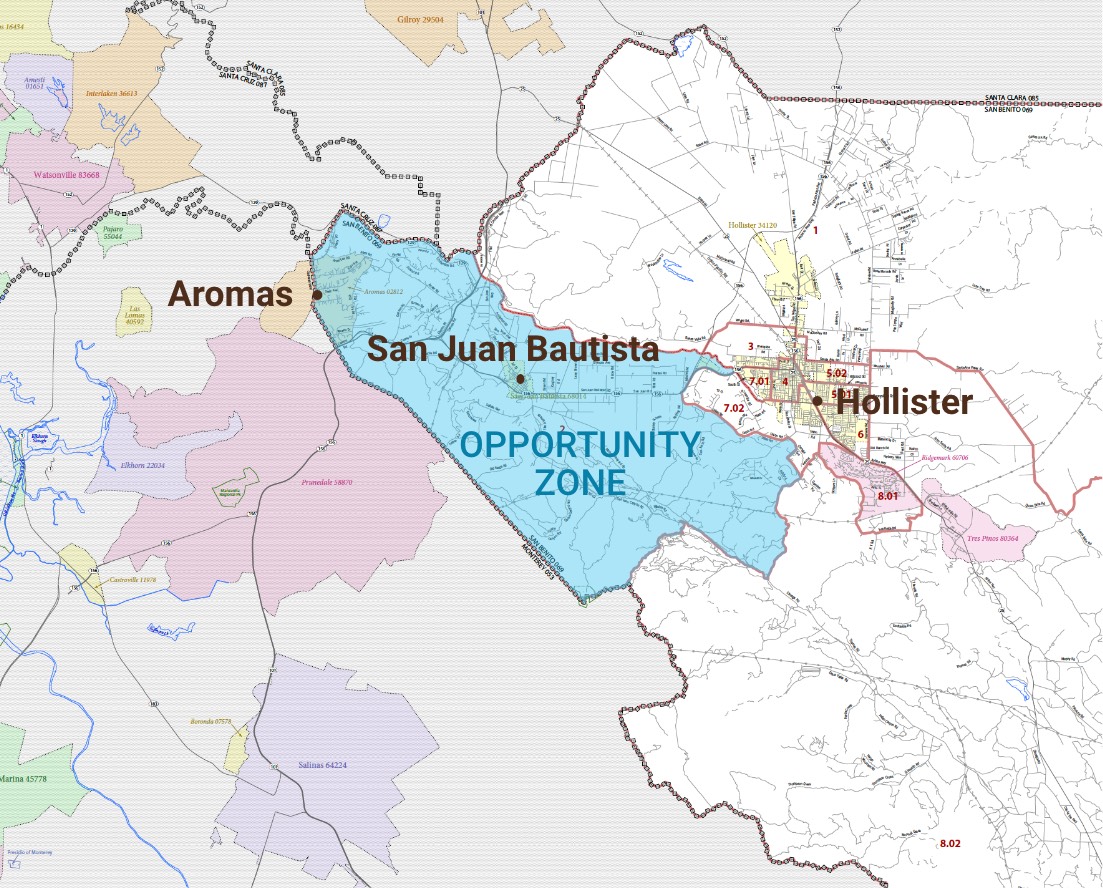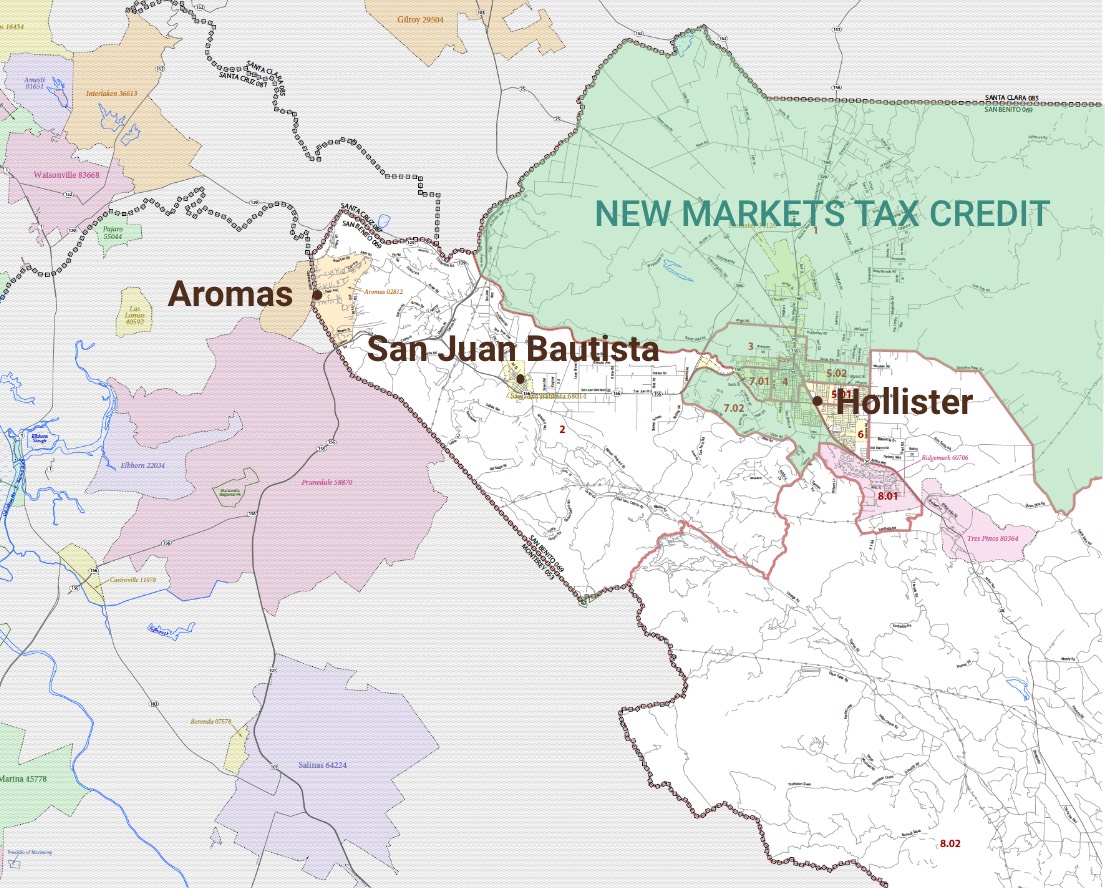 New Markets Tax Credit
The New Markets Tax Credit (NMTC) provides a federal tax credit to business developers that covers 39% of their original investment claimed over a seven-year period.
The NMTC has been authorized through 2025 and is available in designated census tracks throughout San Benito County, as defined below.
Census Tract #1 includes the Hollister Municipal Airport—and the land surrounding the Airport—as well as north San Benito County.
Census Tract #2 includes San Juan Bautista, Aromas, and much of the southern and westerly areas of San Benito County, all the way to the Monterey County line.
Census Track #4 covers the City of Hollister's downtown area.
The Major Federal Tax Incentives noted above are available for numerous business and development locations in San Benito County, and projects undertaken in Census Track #2 may even be eligible for both incentives!
Numerous State of California business incentives are also available.